About Us
Introducing an overview of KEI aiming to gain further recognition and
trust from donor agencies such as developing country governments and JICA.
Message from President
On May 1, 1987, Katahira & Engineers International (KEI) was established mainly to contribute to the socioeconomic development and growth of developing countries.

With its highly dedicated professional staff, KEI has since gained worldwide recognition as an effective consultant for successfully implementing international development projects.

In the past 35 years, KEI has been in the forefront of the implementation and completion of more than 900 JICA ODA grant aid, and other foreign assisted development projects in some 60 countries world-wide, where it provided consultancy services for equipment management, business sustainability, technology transfer, detailed design, construction supervision, etc. in a wide variety of disciplines. Over the years, KEI has received high competence ratings as the consultant of successfully completed projects from various donor agencies including ADB, the World Bank and JICA, and has also received appreciation from the governments of satisfied recipient countries.

KEI has thus gained substantial experience and capability to cope with complex challenges in project implementation. The completed projects have helped in achieving peace in places of conflict, promoting poverty reduction, improving the environment, and enhancing overall socio-economic development in all the countries involved. KEI looks forward to a continued involvement in subsequent donor assisted projects particularly with JICA ODA assisted projects, and offers its assurance of the same high level of consultant professionalism and proficiency.

JICA ODA assistance (include OECF & JBIC) has greatly enhanced the socio-economic conditions of numerous developing countries over 35 years. It is hoped that such assistance will continue for many more years to come and in a greater number of developing countries in the world.

In the past several years, donor agencies and the governments of developing countries have been investigating opportunities to engage the private sector in helping to meet infrastructure development needs. In response to these new challenges, KEI has broadened its services to address solutions for Public-Private-Partnership PPP) schemes and for Built-Operation-Transfer (BOT) projects, and already has acquired experience in this area in Egypt, Indonesia, Vietnam, and Philippines. KEI has a firm foundation and a clear mission to exert our best efforts in order to contribute to the continuing progress of developing countries.
Katahira & Engineers International
President Nakamura Tomohiko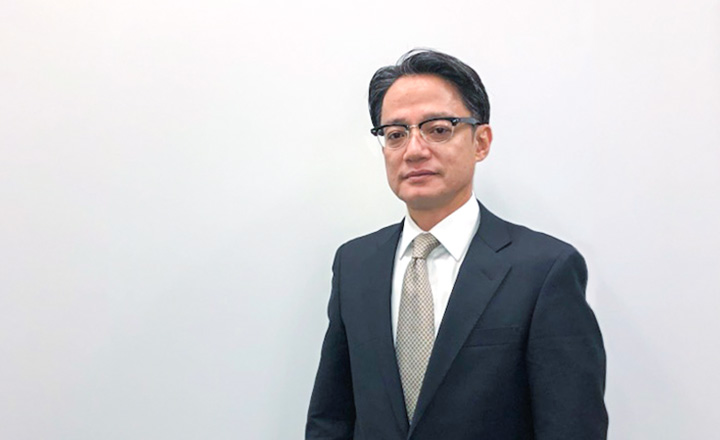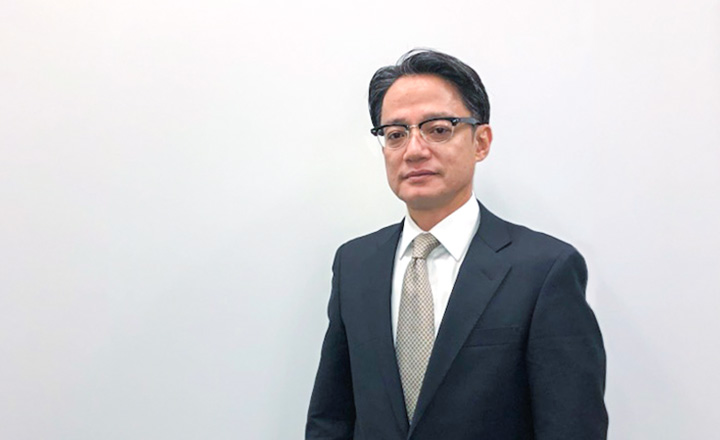 Corporate Identity
Philosophy
Management Philosophy
We form a group of professional engineers
that contributes to the socioeconomic
development
in developing countries.
Quality Policy
01.

In order to achieve our management philosophy, we will strive to recruit, educate, and train personnel with excellent abilities, innovative ideas, and a positive and cooperative spirit.

02.

Each department sets quality objectives based on the quality policy and aims to continuously improve the effectiveness of our quality management system through regular evaluations and progress management.

03.

As a consultant capable of responding to the needs of developing countries, we will continue our unrelenting efforts and aim to evolve.
Company with an independent overseas business division
KEI was established in 1987 when the Overseas Division of Katahira Shin Nippon Giken (formerly Katahira Engineering) was spun off as an independent company.
Working on the front lines of Japanese ODA
and highly evaluated by developing country governments, JICA,
and other donor agencies
We have been involved in a wide range of ODA-funded projects, including the preparation of master plans and feasibility studies, provision of technology and equipment and human resource development, as well as detailed design and construction management under grant aid.
Highway construction professionals recognized domestically
and internationally.
We started as a construction consultant specializing in highway and have accumulated 35 years of specialized knowledge and technical capabilities, and now have diverse specialties and have been involved in national and urban development overseas.
Corporate Profile
Corporate Name

Katahira & Engineers International

Registered
Address

Ichigo Hatchobori Bldg. 3F, 1-14-1 Shintomi, Chuo-ku, Tokyo 104-0041, Japan

Established

May 1, 1987

Capital

¥50,000,000

Our Business

Civil Engineering Consultants

Registration

No. KEN 02-6956 as Consultants by the Ministry of Land, Infrastructure, Transport and Tourism, Government of Japan

Board of
Directors,
Executive Officers
and Audit and
Supervisory
Board Members

President

Tomohiko NAKAMURA

Senior Vice President

Akira IWASHITA

Executive Director

Katsuya ISHIKAWA

Executive Director

Tsuyoshi YAMAJUKU

Executive Director

Yasuo HOZAKI

Executive Officer

Kiyohito KOBAYASHI

Executive Officer

Naomi ICHIMIYA

Executive Officer

Mitsuru ISHII

Executive Officer

Minoru TSUTSUI

Executive Officer

Masato WATANABE

Corporate Auditor/Advisor

Masaru OWAKI

Number of
Qualified
Personnel

PhD in Engineering: 3 / P.E.Jp: 22 /As P.E.Jp: 9 /
APEC Engineer: 7 / First-class Civil Engineering Works Execution Managing Engineer: 41 / First-class Architect: 2 /Registered Surveyor: 17 / RCCM: 11

Number of
Employees

120

ISO Certificate Registration

ISO9001:2015 Quality Management Systems
KEI's Major Clients
・Japan International Cooperation Agency (JICA)
・Japan Bank of International Cooperation (JBIC)
・Ministry of Economy, Trade and Industry in
Japan (METI)
・Ministry of Land, Infrastructure, Transport and Tourism (MLIT)
・Asian Development Bank (ADB)
・World Bank (WB)
・Government of the Philippines
・Government of Indonesia
・Government of Vietnam
・Government of Cambodia
・Others
Organization Chart
History and Awards
History
Katahira & Engineers International was established as a group company of Katahira & Engineers Inc. on May 1, 1987. Nobutaka Katahira, one of founders, had put his thoughts into the company name "To ensure that each and every engineer is a true consultant in their field of expertise."
1970

. 9

Parent Company: KATAHIRA & ENGINEERS INC. (KE) establishment

1987

. 5

Company established (Ginza, Chuo-ku, Tokyo)
Registered as a construction consultant

2010

. 11

Head office moved to Shintomi, Chuo-ku, Tokyo

2015

. 9

Tokyo Head Office obtained ISO9001 certification

2017

. 10

30th anniversary party held
Awards
1999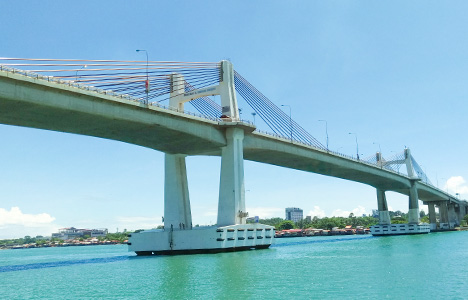 Japan Society of Civil Engineers
1999 Tanaka Award
Second Mandaue-Mactan Bridge
Japan Prestressed Concrete Institute
JPCI Awards
Second Mandaue-Mactan Bridge
2020
Japan Society of Civil Engineers
Outstanding Civil Engineering Achievement Award
The Kanchpur, Meghna and Gumti Bridges Project
2021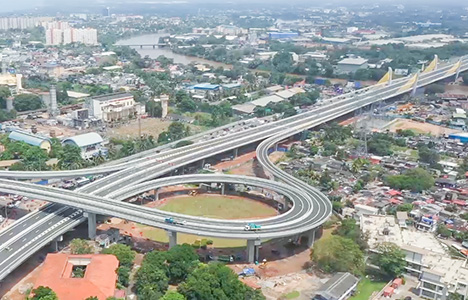 Japan Society of Civil Engineers
2021 Tanaka Award
New Kelani Bridge
Japan Prestressed Concrete Institute
JPCI Awards
New Bridge Construction Project Over Kelani River - Package 2
Address
Head Office
3F Ichigo Hatchobori Bldg. 1-14-1, Shintomi, Chuo-ku, Tokyo 104-0041 MAP
| | |
| --- | --- |
| TEL | :03-6280-3500 |
| FAX | :03-6280-3501 |
| E-mail | :kei-tokyo@katahira.com |
Overseas Offices
Manila Branch
21st Floor-Unit 2103, The Podium West Tower, 12 ADB Avenue, Ortigas Center, Mandaluyong City,1550 Philippines MAP
| | |
| --- | --- |
| TEL | :+63-(0)2-8634-1624/1625 |
| FAX | :+63-(0)2-8634-1625 |
| E-mail | :katahira@kei-mnl.com |
Hanoi Office
4th Floor, VIWASEEN TOWER, 48 To Huu, Trung Van Ward, Nam Tu Liem District, Hanoi City, Vietnam MAP
| | |
| --- | --- |
| TEL | :+84-24-3726-4060 |
| FAX | :+84-24-3726-4050 |
| E-mail | :katahirahanoi@gmail.com |
Group Company
Katahira & Engineers Inc.
2-22-2 Koishikawa, Bunkyo-ku, Tokyo,
112-0002 MAP
| | |
| --- | --- |
| TEL | :03-5802-1616 |
| FAX | :03-5802-0046 |
| E-mail | :toiawase@katahira.co.jp |