Jan-2018 - Nov-2022
Project Name
Preparatory Survey for Metro Manila Subway Project
Detailed Design
EIA
Feasibility Study
RAP
Country: The Philippines
Region: Southeast Asia
Employer: JICA
The population of the Metro Manila Capital Region and its neighboring Cities/Province of Bulacan, Rezal, Cavite and Laguna had rapidly increased from 1,2930,000 in Year 1990 to 2,740,000 in Year 2015. This expansion of the urbanized area resulted in severe traffic congestion, which, in turn, is hampering smooth logistic and movement of people. In order to solve this problem, development of a mass rapid public transport is urgently needed. Under such circumstances, JICA, with the request by the Government of the Philippines, started in February 2015 the studies for constructing a subway system with Japanese ODA loan.The study for preparing the detailed design, based on the results of the before mentioned studies, was started in late January 2018.
The Metro Manila Subway is to become the first subway in the Philippine. It starts from Valenzuela City and connect to Ninoi Aquino International Airport (NAIA) after traversing seven cities (Valenzuela, Quezon City, Pasig, Makati, Parañaque, Pasay, and Taguig) located in the highly urbanized area of the Metro Manila.A depot and a training center for the staff is to be constructed in Valenzuela.Before reaching NAIA, the subway line branches out in Parañaque City to connect to the North-South Commuter Railway. Seventeen stations are also to be constructed.
This subway project requires huge construction and the tasks of the detailed design for this project require wide verity of expertise, including civil works (such as tunnel), architecture (such as for stations and training facility), railroad facilities, electric power, procurement of rolling sticks, as well as operation of the subway.In order to enable participation of such wide variety of expert, a joint venture of seven firms were formed. KEI was in charge of parts of civil design, execution plan/cost estimation, environmental and social consideration, as well as work safety/health management.
The construction works for the section between the Depot and third station was started in the fall of 2021 and is now progressing.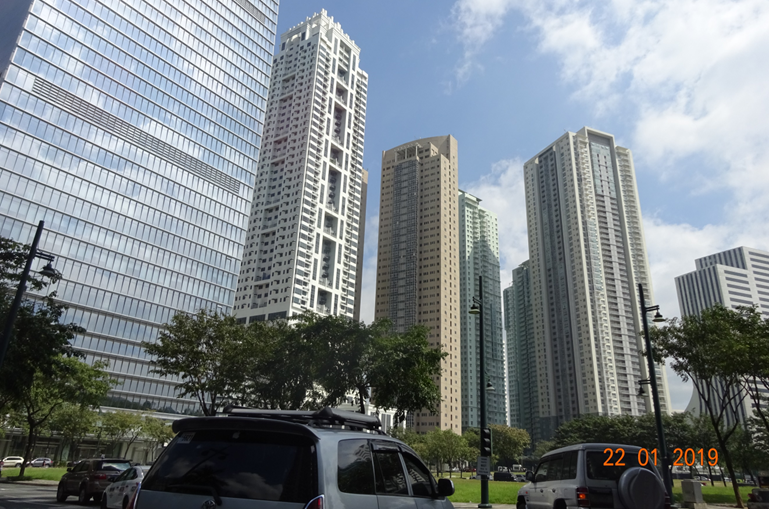 Highly Urbanized Area of Metro Manila (Bonifacio Global City: Currently being developed)
A station of subway is planned at in the center of this area.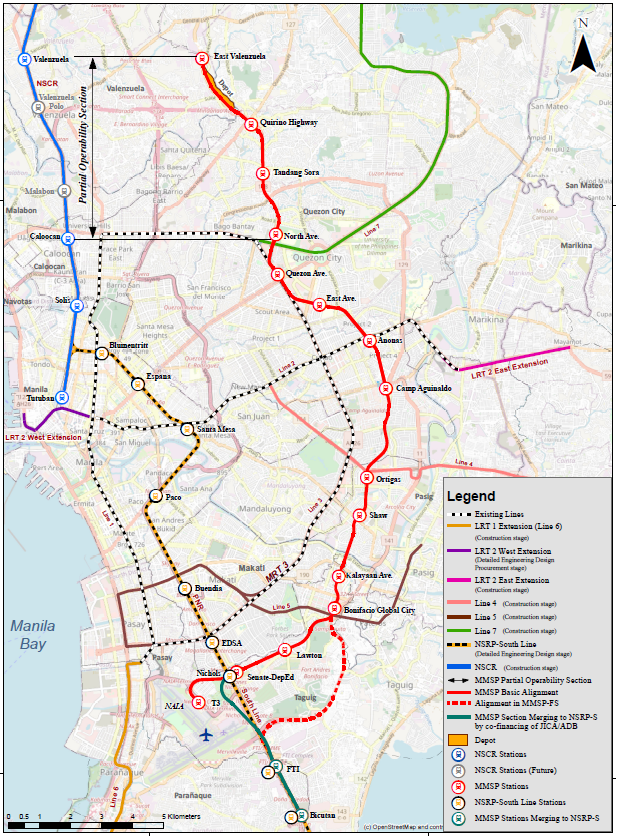 Route Map of Metro Manila Subway
一覧に戻る
Other Achievements