Interviews with
New Graduate Recruits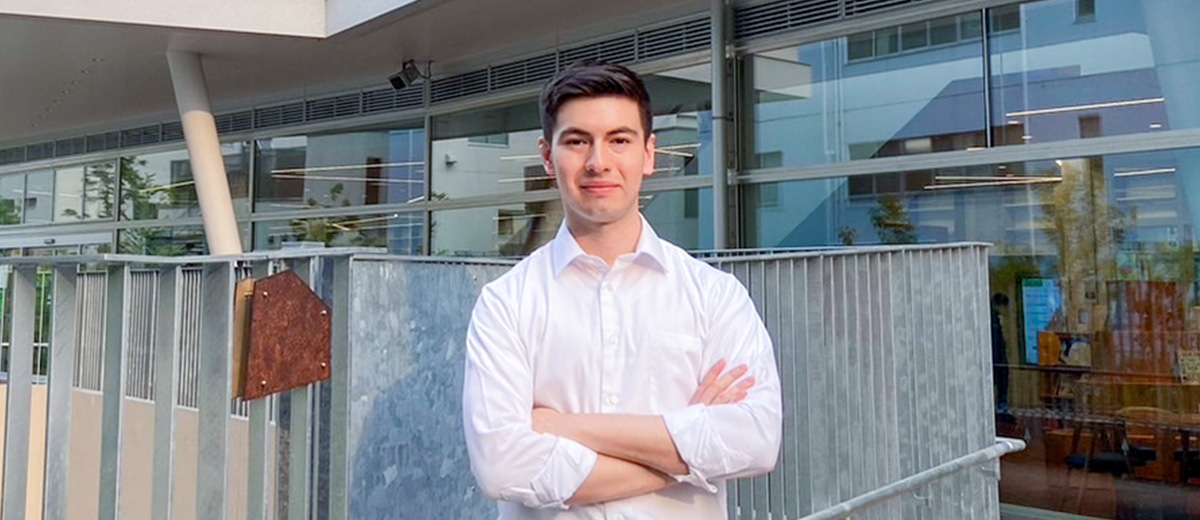 Profile
Isaac Garcia
Mexico
Project Development Department
Nagaoka University of Technology
MS Civil and Environmental Engineering
Major Projects Engaged
Malolos-Clark Railway Project and the North South
Railway Project in Manila
Data Collection Survey on the
Improvement of
Rural Road Connectivity in Cambodia
Sustainable Urban Transport System
Project in Vientiane
Sustainable Urban Development and
Transport Management in Luang Prabang
Career Path
As student
Graduated from a Master's program in transportation planning.
April 2018: Entered KEI
Three-month training period in
Katahira
& Engineers, Inc.
Engaged in transport planning and
traffic simulation
Worked to improve technical skills
through overseas business trips
Currently working as a traffic demand forecaster for a technical cooperation project.
Challenging to improve my traffic simulation and GIS skills.
Rewarding Aspects of My Job
When I was looking for a job, I was seeking an environment where I could continue to learn and challenge myself. In my experience up until now, I have been able to gradually gain skills needed as a transport planner, while also being able to learn soft skills needed as an international consultant through international business trips and experiencing other cultures and languages.
Also, in my master's research I used big data to analyze the mobility patterns of travelers. Now, by combining my experiences as student and as transport planner, I am challenging myself to apply it in the area of traffic demand forecasting.
This has become my motivation to try my best to become an international consultant that can contribute to the development of developing countries.